From the Shelf
Beowulf Sheehan: Putting Faces to Names
Authors are unlikely to be splashing the covers of magazines you'd see in the dentist's office. They're also rarely on television, except the occasional spot on shows like Late Night with Seth Meyers. As a result, even uber-famous writers like Margaret Atwood and John Irving don't have nearly the same face-recognition as your Beyoncés and various Hemsworths.
So, before you reach the end of this column, play a little game with me--in the spirit of the Highlights magazines I devoured in my dentist's office as a kid. Take a look at the four portraits here and see if you can name each author. The answers are below, but take your time. Test yourself.
The avid reader can probably name a handful of authors by portrait alone. New York photographer Beowulf Sheehan gives us a chance to learn a few more with his stunning photos in Author: The Portraits of Beowulf Sheehan (Black Dog & Leventhal, $40). Here are Booker Award winners and household names alongside those whose work may have slipped under your radar until now.
But bibliophiles won't be the only ones interested in this gorgeous collection. The portraits are striking specimens of an exceptional photographic eye. I've been flipping through this book for weeks now, and I sometimes forget that this severe gaze or that whimsical grin belongs to an accomplished writer, rather than an exquisite model chosen for look alone. Both a book lover's hall of fame and a captivating array of artistic genius, Author is a standout.
So, can you name all four? --Dave Wheeler, associate editor, Shelf Awareness
Answers: 1. Donna Tartt (The Goldfinch), 2. Jesmyn Ward (Sing, Unburied, Sing), 3. Marlon James (A Brief History of Seven Killings), 4. Elie Wiesel (Night)

In this Issue...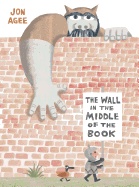 A young knight who believes that a brick wall will keep out the enemy is in for a surprise--and for rethinking who the enemy is.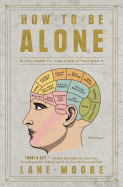 Essays on combating loneliness and confronting childhood demons by accomplished comedian, writer, singer and actor Lane Moore.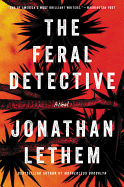 An unusual detective agrees to help locate a missing teenage girl and finds himself and his client in the midst of a tribal war in the Mojave Desert.
Review by Subjects:
Fiction ⋅ Mystery & Thriller ⋅ Food & Wine ⋅ Biography & Memoir ⋅ Social Science ⋅ Essays & Criticism ⋅ Science ⋅ Children's & Young Adult

From Liberty Bay Books
Upcoming Events
12/11/2018 - 10:00AM
Day Time Book Club We always meet on the second Tuesday at 10m here in the store.  
Book Candy
Made-Up Gifts for Writers
Great Reads
Rediscover: Gorky Park
Mystery writer Martin Cruz Smith, best known for his novels with Russian detective Arkady Renko, is set to receive a Grand Master Award from the Mystery Writers of America. Smith, son of a jazz musician father and Amerindian activist mother, turned from journalism to fiction in the early '70s. Canto for a Gypsy, Smith's second novel with New York art dealer/gypsy Roman Grey, was nominated for an Edgar. Smith's first breakthrough came with Nightwing (1977), which he helped adapt into a film. Smith has also written other series and numerous standalones under multiple pen names.

Gorky Park (1981), Smith's first thriller with Arkady Renko, became a major bestseller. Set in the Soviet Union, Gorky Park follows a chief investigator for the Moscow militsiya on a case involving three bodies discovered in the titular amusement park. Renko is often an ill-fit for his society, branded with "Pathoheterodoxy Syndrome," a fictional mental illness similar in some respects to the "sluggish schizophrenia" diagnosis used on some real-life Soviet dissidents. Renko has appeared in seven more titles, which chronicle the tumultuous recent decades of Russian history as much as Renko's cases. His most recent appearance is Tatiana (2013). Smith's latest novel, The Girl from Venice, is available from Simon & Schuster, which has also recently reprinted Gorky Park ($16, 9781501177965). --Tobias Mutter
The Writer's Life
Reading with... Casey Gerald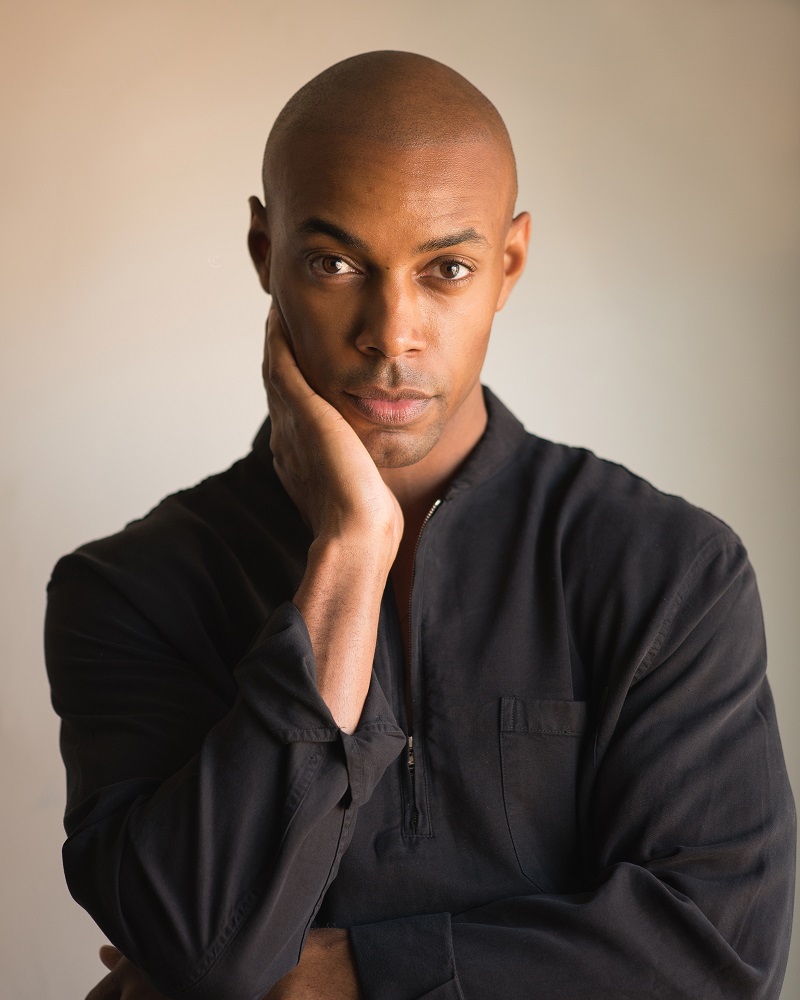 photo: Hallo Smith
Casey Gerald grew up in Oak Cliff, Tex., and went to Yale, where he majored in political science and played varsity football. After receiving an MBA from Harvard Business School, he cofounded MBAs Across America. He's the author of There Will Be No Miracles Here (Riverhead, October 2), a memoir that stands the American Dream narrative on its head.
On your nightstand now:
Don't hate me, but I'm reading my own book right now--I sleep with it next to me--because it's my first book and it is about to be released and it's all still surreal.
Favorite book when you were a child:
The Boxcar Children by Gertrude Chandler Warner. It taught me that, sometimes, it doesn't matter what you have--all that matters is what you're trying to do.
Your top five authors:
Clarice Lispector, Jean Genet, Toni Morrison, David & the other folks who wrote Psalms and Robert Caro.
Book you've faked reading:
I didn't start reading until I was nearly 23 years old. Not that I couldn't; just didn't. It is liberating to tell that truth and not be ashamed, because I never feel the need to fake-read anything. As I catch up on all the "classics," I realize that, often--as with Hemingway--I haven't missed much.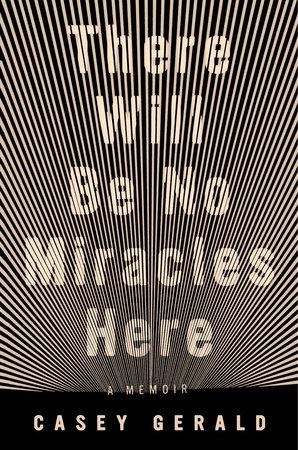 Book you're an evangelist for:
I have probably bought more copies of Marianne Williamson's A Return to Love for people than any other book. The ways my generation was taught to live, love, believe and work have failed, and this book has helped me and many of my peers see another way and find a path toward healing.
Book you've bought for the cover:
The latest New Directions edition of The Book of Disquiet by Fernando Pessoa. It just blew me away. Can't say the same for the actual book, only because I put it down a few pages in, for some reason I can't remember.
Book you hid from your parents:
I didn't have to hide things from my parents because, by my teenage years, they weren't around.
Book that changed your life:
Giovanni's Room. I read it when I was 24, and there was no turning back after this line: "People can't, unhappily, invent their mooring posts, their lovers and their friends, anymore than they can invent their parents. Life gives these and also takes them away and the great difficulty is to say Yes to life."
Favorite line from a book:
"Jesus wept."
Five books you'll never part with:
As Maya Angelou said, I've never seen a hearse with a hitch. So I'll part with everything, happily. But five books I will cherish until then:
The Testament of Mary by Colm Tóibín--it taught me so much about confession, and about the radical, subversive result of giving an old story to a new person who had, previously, been silenced.
Good Times by Lucille Clifton. A poem like "won't you celebrate with me" can help me through any dark time: "come celebrate/ with me that everyday/ something has tried to kill me/ and has failed."
Cruising Utopia by José Esteban Muñoz. I was reading this book when I was informed that a dear friend had taken his life. Muñoz writes: "This world is not enough." His book is an attempt to find a way to live, anyhow.
On the Road by Jack Kerouac. I keep trying to accept all the ways in which this novel is second-rate and/or problematic, but I feel about it the way I feel about my first love--the impact on me was just too great to save a lot of space for legitimate criticism.
Journal of Albion Moonlight by Kenneth Patchen. Strangest and, perhaps, greatest book I've ever read. I'll leave it at that.
Book you most want to read again for the first time:
On the Road, for sure. In part because I would also, in this scenario, be 23 and a lot less tired.
Book Reviews
Fiction
Atria, $26, hardcover, 288p., 9781982100513
Farrar, Straus and Giroux, $27, hardcover, 416p., 9780374215835
Mystery & Thriller

Ecco, $26.99, hardcover, 336p., 9780062859068
Viking, $29, hardcover, 448p., 9780399564512
Algonquin, $27.95, hardcover, 352p., 9781616203580
Food & Wine
W.W. Norton, $24.95, hardcover, 256p., 9780393249507
Biography & Memoir
Harper, $28.99, hardcover, 496p., 9780062408853
Social Science
Atlantic Monthly Press, $25, hardcover, 320p., 9780802128799
Essays & Criticism

Atria, $16, paperback, 224p., 9781501178832
Science
W.W. Norton, $23.95, hardcover, 224p., 9780393609752
Children's & Young Adult

Dial, $17.99, hardcover, 48p., ages 4-8, 9780525555452
Simon & Schuster, $12.99, paperback, 368p., ages 12-up, 9781534430204
Simon & Schuster, $17.99, hardcover, 32p., ages 4-8, 9781481477543