From the Shelf
Summertime... and the Reading Is Easy
The lazy days of August are perfect for reading. Find a cool spot on a hammock or a hot spot on the beach and enjoy one of these summer-themed books.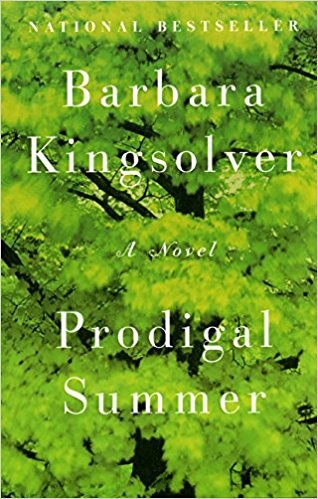 Prodigal Summer
(Harper Perennial, $16.99) by Barbara Kingsolver features three stories about a female park ranger, a young farmer's wife and an elderly man who are linked only by living in the same region of Virginia, though their stories gradually come together. Kingsolver's focus on nature and the ecosystems and economics of Appalachia make this novel immersive.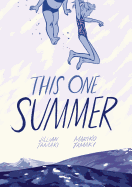 Providing a different perspective of the season,
This One Summer
(First Second. $18.99) by Jillian Tamaki and Mariko Tamaki is a young adult graphic novel that won both the Printz and Caldecott Honors and appeals to adults, too. Two girls, Rose and Windy, on the cusp of adolescence, return every year to the same lake with their families. This tale of the girls' turning-point summer is told with emotional depth, an intricate plot and well-developed characters.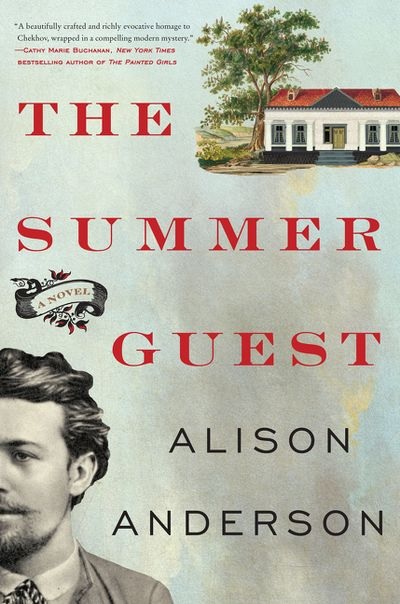 If you prefer historical fiction,
The Summer Guest
(HarperCollins, $15.99) by Alison Anderson is a novel that transports the reader to a different time and place: Ukraine in 1888, where Anton Chekhov and his family rent a guesthouse from another family. Moving back and forth between the present and the past (through diary entries), this beautifully written novel delves into the life of the author in a very personal way.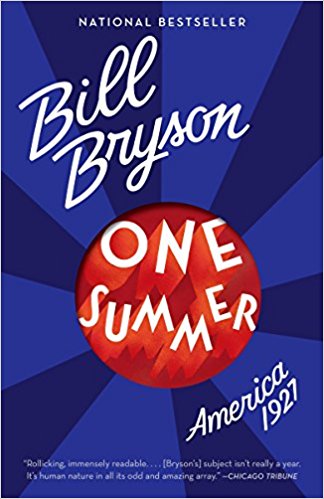 Nonfiction lovers can get their fix with
One Summer: America, 1927
(Anchor, $17) by Bill Bryson, whose informative and entertaining books are legendary. This one takes a look at a single season in history. For each month of that summer, Bryson tackles a single subject, including Babe Ruth, Charles Lindbergh, Calvin Coolidge and more.
In this Issue...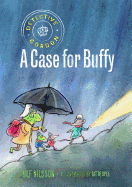 Swedish author Ulf Nilsson's Detective Gordon series delivers old-fashioned adventure with warmth and humor as the detectives take their most important case yet: finding Buffy's mother.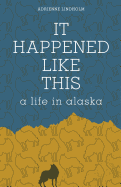 Adrienne Lindholm's luminous memoir chronicles the wonder and wildness of her two decades living in Alaska.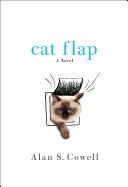 A successful, British executive--a wife and mother--has her mind and soul metamorphosed into the family cat.
Review by Subjects:
Fiction ⋅ Mystery & Thriller ⋅ Romance ⋅ Graphic Books ⋅ Biography & Memoir ⋅ Poetry ⋅ Children's & Young Adult

From Liberty Bay Books
Upcoming Events
Imbolo Mbue with Behold the Dreamers is KRL's One Book, One Community Read
02/23/2019 - 12:00PM
Imbolo Mbue, is the author for KRL's One Book One Community Read Her book Behold The Dreamers Info here
Slaughter County Reads Harder Book Club
02/25/2019 - 6:00PM
Port Orchard Book Club at Slaughter County Brewing the 4th Monday Night at 6pm
02/27/2019 - 6:30PM
Wine and Book Club Cost is the usual $8 per person   
Bremerton Book Club Fantastic Books & Where to Find them
02/28/2019 - 6:00PM
FANTASTIC BOOKS AND WHERE TO FIND THEM Bremerton Book Club meets at Love Craft Brewery, reading mainly fantasy books. Join us on the 4th Thursday of the month, 6pm
02/28/2019 - 10:00AM
Mystery Book Club We always meet the 4th Thursday  each month at 10am at our Poulsbo store. Plan to join us. Always a great discussion  
Dr Mariza Snyder presents The Essential Oils Hormone Solution Book
02/28/2019 - 5:00PM
Dr Mariza Snyder will be at her Wellness Clinic talking about her new book The Essential Oils Hormone Solution We will be there selling her books. Order your Signed copy now
03/01/2019 - 5:00PM
Bremerton 1st Friday Art Walk Welcoming Author Mark J. McCracken!
Book Candy
Interesting Lives of Female Mystery Authors
Quirk Books investigated "female mystery authors who lived interesting lives themselves."
---
Bustle shared "11 uplifting quotes from Anne of Green Gables that will help you get through the rest of 2018."
---
"What it's like to stand inside a poem." Electric Lit explored "a digital storytelling experiment turns poetry into immersive art."
---
"This guy turned his book collection into art and we are absolutely here for it," Buzzfeed reported.
---
The remains of an ancient public library that may have housed up to 20,000 scrolls was uncovered in Cologne, Germany, the Guardian reported.

Great Reads
Rediscover: 2001
Fifty years ago, the world of science-fiction cinema reached dazzling new heights with Stanley Kubrick's 2001: A Space Odyssey. Since the moment the monolith uplifted early man to an orchestral swell, then blasted off to the far-future via a bone toss, the genre has never been the same--with HAL's glowing menace and the trippy Star Child finale forever permeating pop culture. Though Kubrick directed and produced 2001, the screenplay was co-written with sci-fi superstar Arthur C. Clarke. Clarke and Kubrick also simultaneously wrote a novelized version of their story (though only Clarke's name appears as the author).

For those seeking more definitive answers to the film 2001's beautiful, intriguing, but sometimes opaque plot points, the novel version provides, and then some--2001 continues with a whole series of books: 2010: Odyssey Two, 2061: Odyssey Three and 3001: The Final Odyssey. Clarke's original behind-the-scenes look at this dual-media franchise, The Lost Worlds of 2001, is currently out of print. However, on April 3, 2018, Simon & Schuster published Michael Benson's Space Odyssey: Stanley Kubrick, Arthur C. Clarke, and the Making of a Masterpiece. In 2016, Penguin Classics republished 2001: A Space Odyssey as part of its Penguin Galaxy series of sci-fi masterworks, which includes a new introduction by Neil Gaiman ($25, 9780143111573). --Tobias Mutter

The Writer's Life
Michael Bennett, De-Masked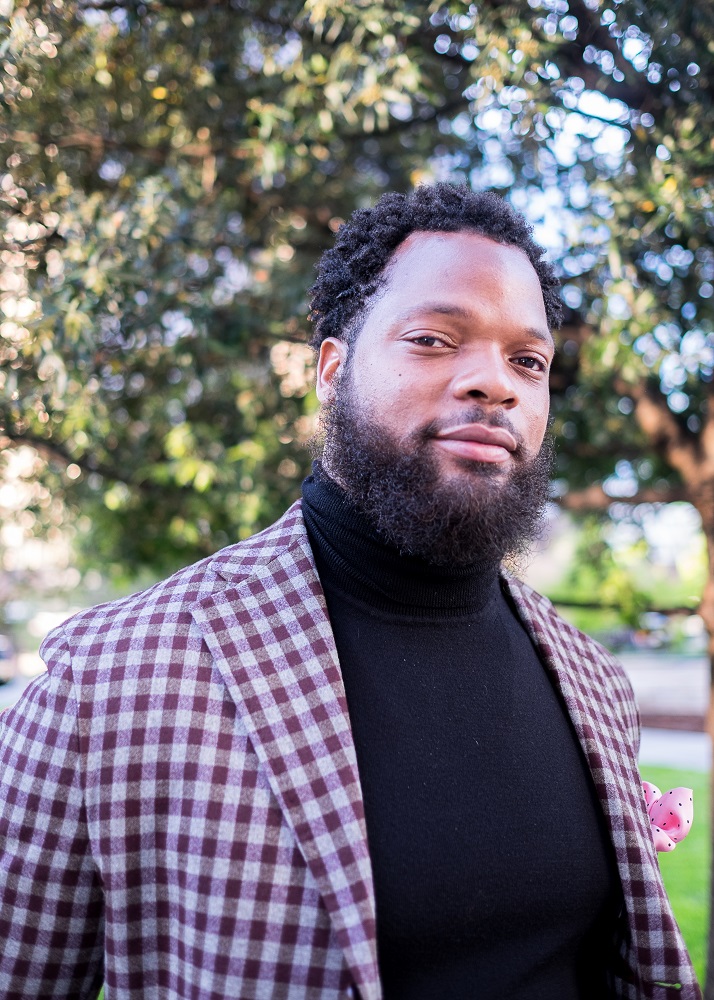 photo: Brad Puet
Super Bowl champion, three-time Pro Bowler and two-time NFC champion Michael Bennett and his wife, Pele Bennett, cofounded the Bennett Foundation for the education and support of underserved children and communities. The pair also wrote
Three Little Monsters Have a Wild Day
, a picture book about their three daughters. Michael Bennett's new book,
Things That Make White People Uncomfortable
(Haymarket Books, $24.95), written with Dave Zirin, is an unflinchingly personal look at current affairs, social justice and inequality.
What inspired your love of reading?
My mom was a teacher, so there were always books in the house and we always would read. A book is something that can take you into a whole different world--it could take you to the fourth dimension or the fifth dimension. It could take you to Neverland or Narnia or it could just take you to Brooklyn. A book is your own movie in your mind. You are attached to the author and sometimes you feel like the book is talking to you. And that's really how I started to love reading.
How do you find book recommendations?
People. Friends. Or I look online at stories, or on TV. It's just different books that I see and think, oh, I need to read that book. Mostly just word-of-mouth, or I just walk into the library and find a catchy title.
And now you've written Things That Make White People Uncomfortable. How is writing similar or different to playing football?
The things about football and writing a book that are similar is you have to be creative, you have to be timely, you have to be a little bit structured. Actually, the thing that's really different is that in football, you make your creativity through your movements, and writing a book, you use your creativity through your mind and put it down on paper. Some moves on a football field you can't redo, but what you write in a book is there forever.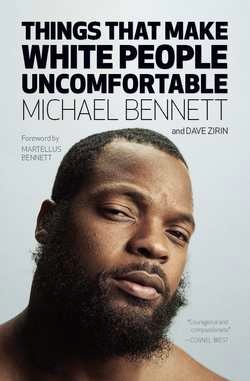 Your book is also peppered with really great authors like Langston Hughes and Maya Angelou. What are some of the books that particularly inspired you to write this book?
Freedom Is a Constant Struggle by Angela Davis; Michelle Alexander's The New Jim Crow, obviously; and Brené Brown's work. So many great authors helped shape my mind, like the Dalai Lama. A lot of authors will send me their books, too, and I get to meet a lot of great people because of the work we do.
You're very candid in the book about your admiration for your family and your distrust of the NFL. Was it intimidating to get so raw?
It was very intimidating, because you de-mask yourself and share the story of you doing all these different things. But, at the same time, you want to be able to be like that because you owe it to the children behind you to be confident, emotional and able to share yourself.
You say near the end of your book that feeling uncomfortable opens people up.
I think it does, or should. Being uncomfortable allows you to want to stop and say, "hey, it's time for us to grow as a community and grow as a people."
You write about athletes' tremendous untapped power to hold companies accountable. How did food education and STEM education, which you call twin issues, become key points for you?
When you think about food and the lack of access to food in different minority neighborhoods, it's evident that it is just so sad. We want to be able to talk about why certain diseases happen and what that means to a community. I focus on that because I think food is the gateway to culture. Food is the gateway to health. Food is the gateway to a lot of different things, and I think STEM is, too. With science and technology, you're able to get creative and create different things.
The African organization iamtheCODE, which aims to improve girls' access to science, technology, engineering, arts, mathematics, entrepreneurship and design, is a program you got involved with to help close the gap of gender inequality. Having three daughters, this is probably on your mind a lot personally as well as socially. How do we help tackle this?
I think it takes a lot of
everybody
to start understanding certain issues that are happening in the world. And now being able to support women through technology and iamtheCODE is me recognizing the place I play in changing lives, the place we play as a community in uplifting women and giving them the same opportunities as men. Science is one of the things that helps change the world. I think you have to be able to have seats at the table. --
Kristianne Huntsberger
, writer, storyteller and partnership marketing manager at
Shelf Awareness

Book Reviews
Fiction

St. Martin's Press, $24.99, hardcover, 240p., 9781250146519
Harper, $26.99, hardcover, 352p., 9780062433770
Touchstone, $26, hardcover, 320p., 9781501192555
Mystery & Thriller
Atlantic Monthly Press, $26, hardcover, 352p., 9780802127747
Scout Press/Gallery, $26, hardcover, 352p., 9781501174247
Romance
HQN, $15.99, paperback, 432p., 9781335613004
Graphic Books
Liveright, $26.95, hardcover, 160p., 9781631493133
Biography & Memoir

Mountaineers Books, $16.95, paperback, 208p., 9781680511345
Mad Creek /Ohio State Univ. Press, $18.95, paperback, 116p., 9780814254820
Poetry
Graywolf Press, $18, paperback, 304p., 9781555978099
Children's & Young Adult

Gecko Press, $16.99, hardcover, 108p., ages 6-10, 9781776571789
Thomas Nelson, $16.99, hardcover, 448p., ages 13-up, 9780785217145
The Conspiracy
by Kat Martin
ISBN:

9781335541895


HQN
January 22, 2019



an exclusive interview with bestselling author Kat Martin

You started your fiction career writing historicals. What prompted your transition to modern thrillers?
"I started with historicals because I love history, had studied it, and felt connected to the genre. But even my historicals had a lot of suspense. When I wrote my first contemporary, there was no such genre as romantic suspense. Publishers said mixing romance with suspense wouldn't work. Only a couple of authors were writing anything like that. I wrote a book called The Silent Rose, a ghost story based on a terrifying incident that happened to my husband and me in a bed and breakfast, which I fictionalized and made into a romantic suspense. My publisher wouldn't publish it. I sold it under a pen name to another publisher for a lot less money. The good news was, the book was nominated for a Rita and has become my all-time bestselling novel—back to press 17 times."
Read the rest of the interview here.

ALSO FEATURED ON THE
the big THRILL…
| | | | | |
| --- | --- | --- | --- | --- |
| | | | | |
THE GIRL IN THE GLASS BOX by JAMES GRIPPANDO: THE GIRL IN THE GLASS BOX—which marks the 25th anniversary of Jack Swyteck, New York Times bestselling author James Grippando's iconic Miami criminal defense attorney—is both a thrilling page-turner and a riveting story about love, family, and survival. Read more at The Big Thrill.
NEXT TO DIE by SOPHIE HANNAH: Sophie Hannan isn't a stand-up comedienne...yet. But she gets to play the part in her newest novel, THE NEXT TO DIE, a chilling murder mystery that explores some deep feelings in relation to real life situations—with a sometimes comedic vibe. Find out more here.
DAUGHTER OF WAR by BRAD TAYLOR: New York Times bestselling author Brad Taylor proves yet again that he has the chops to write an authentic military thriller with his latest Pike Logan novel, DAUGHTER OF WAR. Learn more at The Big Thrill.
THE LINE BETWEEN by TOSCA LEE: If today's headlines give you goosebumps, read Tosca Lee's newest action thriller, THE LINE BETWEEN, in which a cult cast-out becomes the only hope to save the U.S from a deadly virus released from the melting Alaskan permafrost. Visit The Big Thrill for more.
OUT OF THE DARK by GREGG HURWITZ: Hurwitz takes The Nowhere Man on a quest to kill the current President of the United States, a corrupt politician who also happens to have started the Orphan Program—and now wants all traces of it erased. It's the mission that should be impossible. Read more here.